Iconic History é um plugin para o Chrome criado por Shan Huang, estudante de interação da Universidade Carnegie Mellon nos Estados Unidos.
Esse plugin para o Chrome surgiu durante um acidente criativo enquanto Shan Huang trabalhava em um trabalho escolar. Acabou que o Iconic History virou esse acidente criativo que agrega os favicons dos sites que você mais visita e cria uma imagem com todos esses favicons. Desse jeito, o plugin acaba criando um histórico visual do que você fez na internet nos últimos meses. A imagem abaixo é o que eu andei fazendo online uma semana dessas atrás. Ou hoje, eu realmente não sei.
Iconic History – a browser history visualization from Shan on Vimeo.
A chrome extension that visualizes your browser history as a favicon stack. My quantified selfie assignment for Golan Levin's course Interactive Art and Computational Design at CMU, Spring 2014.
Find the extension in Chrome Web Store: https://chrome.google.com/webstore/detail/iconic-history/hfacpfhgpmaifaanbmgbbjkfgelookom
For more info, visit shan-huang.com/browserdatavis/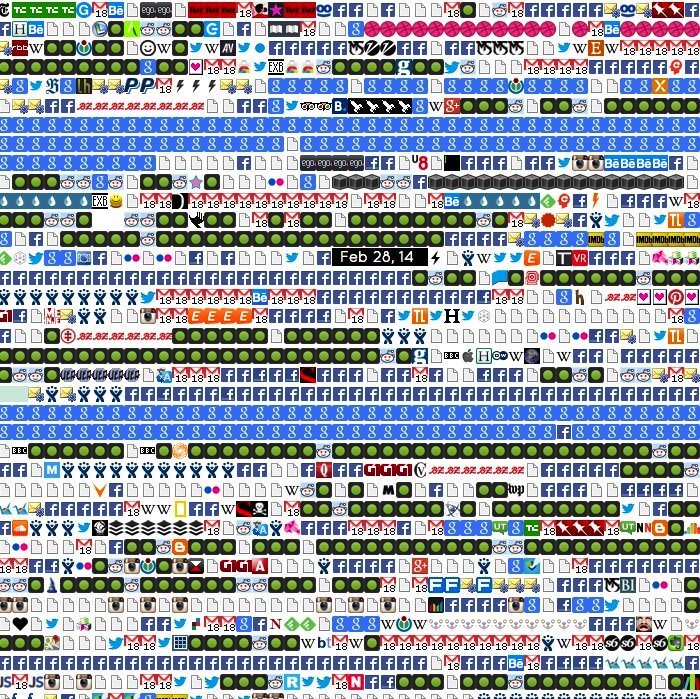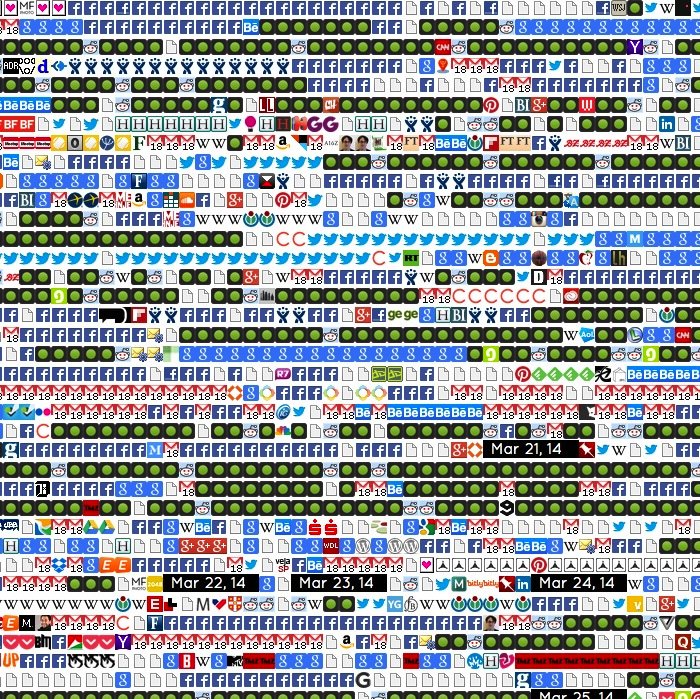 Aprendi que ando passando tempo demais no imgur.com, no facebook e numa tonelada de outros sites.

Tagged: Chrome, Iconic History, Internet, Shan Huang