Glenn Cuzen é um tatuador de Reading, na Grã Bretanha, com um trabalho de tatuagem voltando para black work e dotwork geométrico. Ele já trabalha com tatuagem há 14 anos e abriu o Top Gun Studio em 2011, o mais famoso estúdio de tatuagem de Reading.
Seu trabalho de dotwork é bem interessante e abaixo dá para ver algumas das suas tatuagens. Algumas delas com composições geométricas que acabam distorcendo o corpo humano de um jeito que eu nunca vi antes.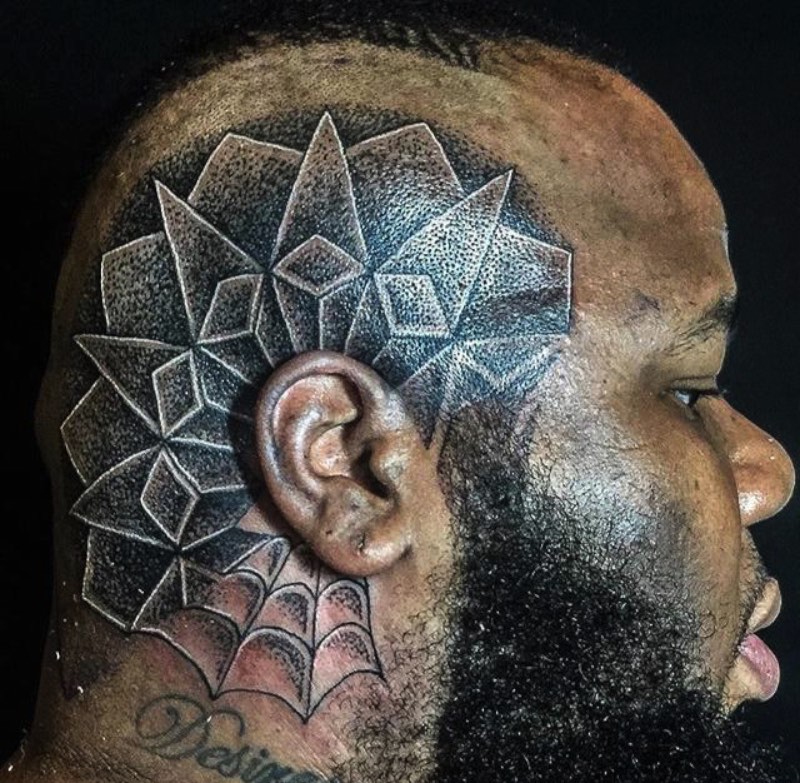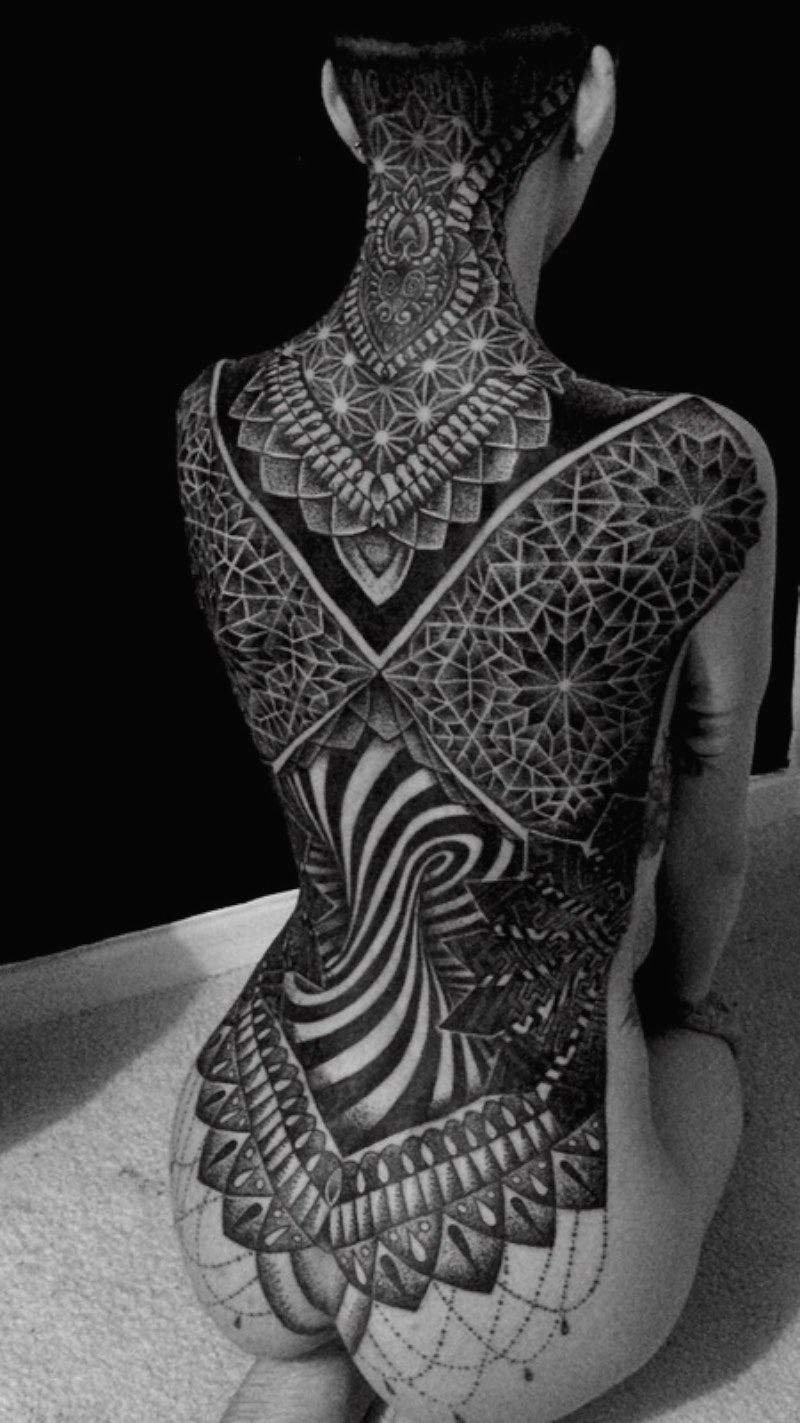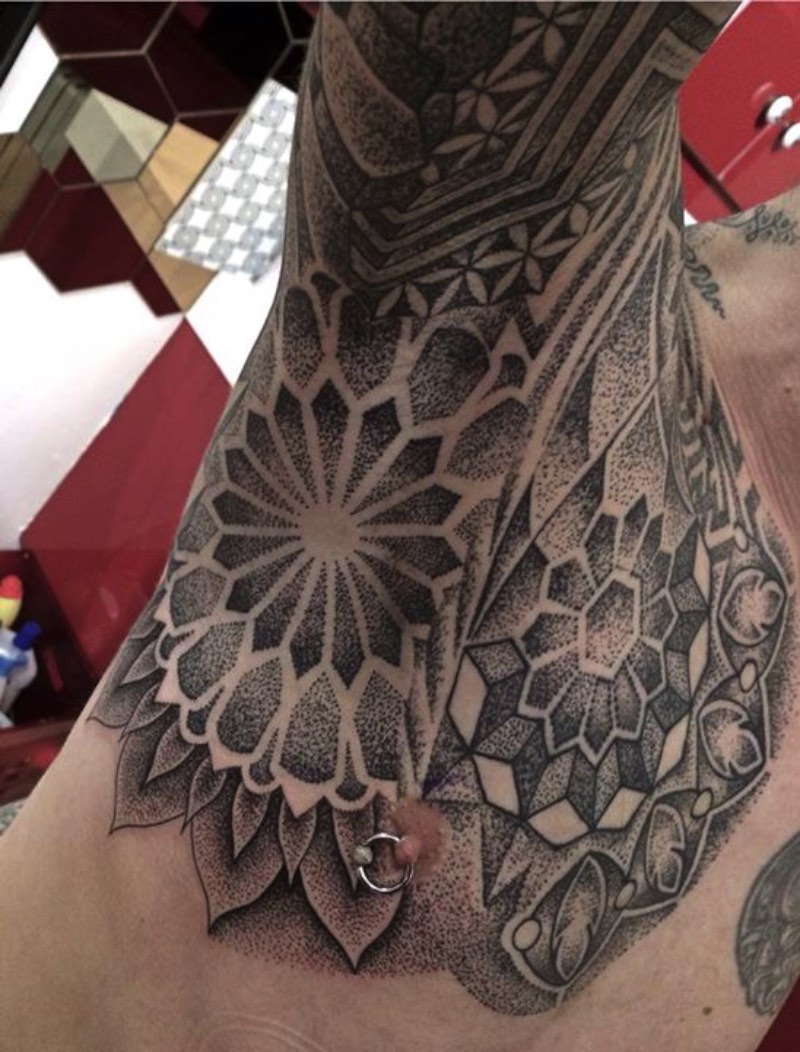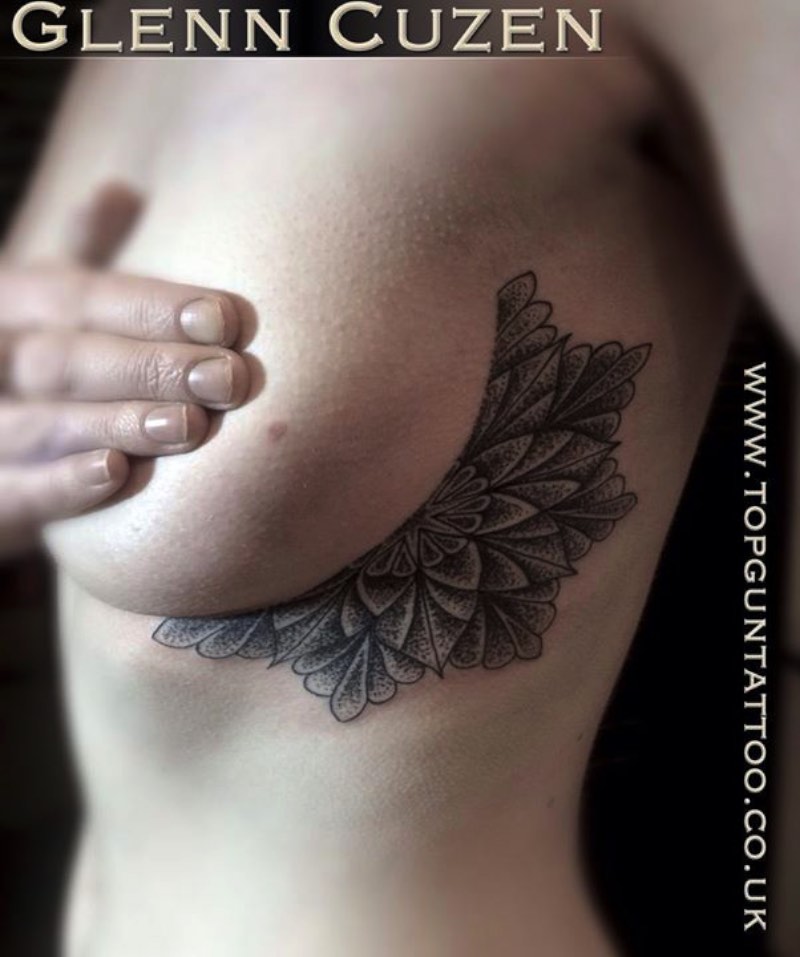 The beginning of my love for body modification started with designing and shaving patterns into hair from as young as 10 years old. By the time I had started secondary school I had already built up a clientele and had an appointment book full of hairdressing clients, as I also did normal hair cuts on parents. I developed a style of hairdressing which was inspired by the double Mohawk from The Prodigy, and the rude boyz patterns from Oxford Road in Reading. Fusing these two styles together and adding a bit of colour. In the late 90's groups of my clients would be hitting the rave scene with various styles of my custom work on their heads. And I loved the way we all stood out. Many people would mistake the patterns for tattoos.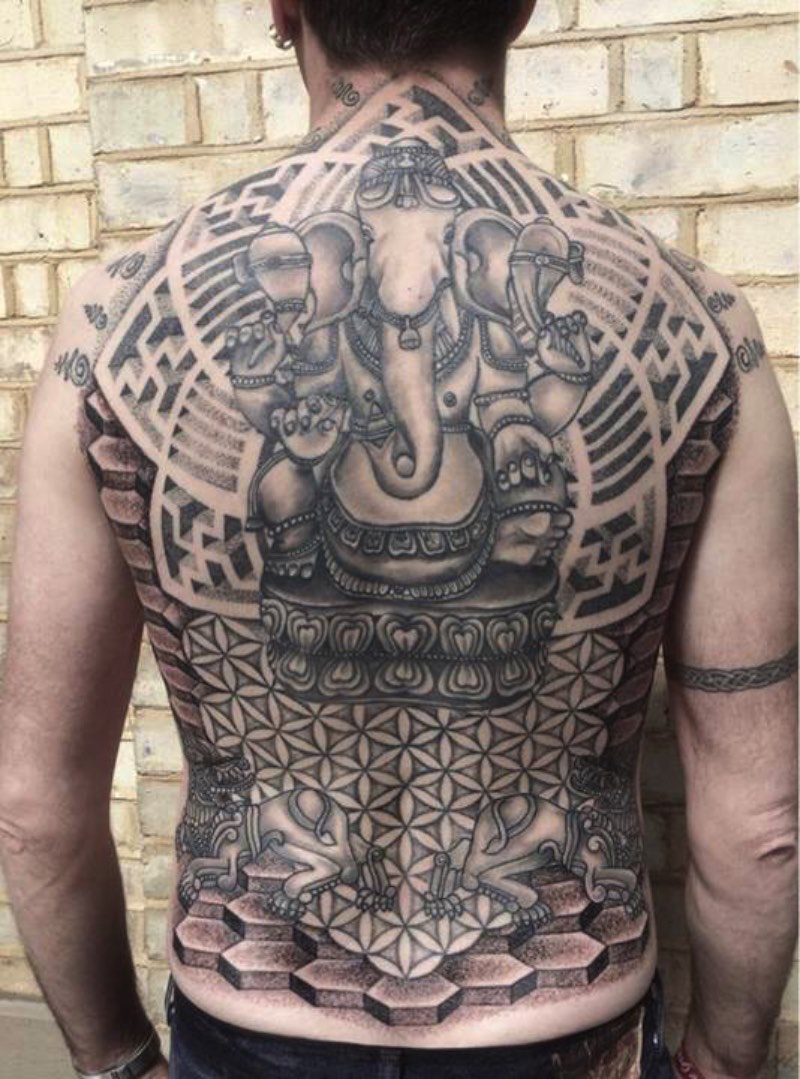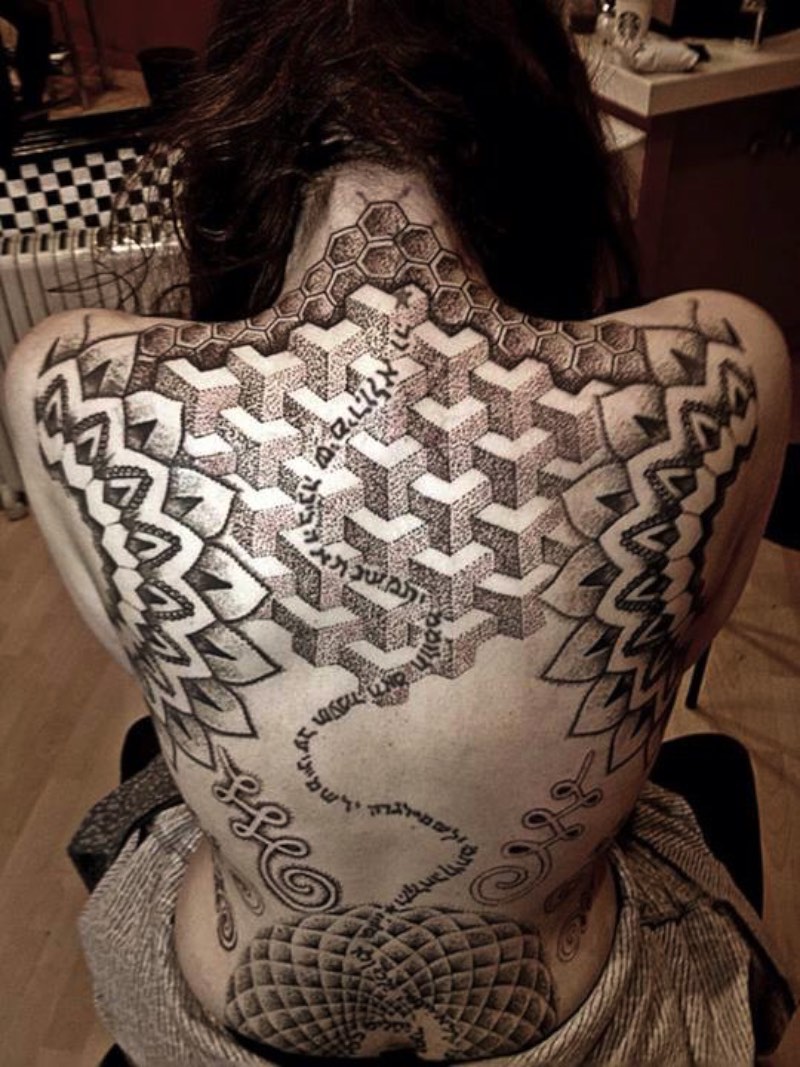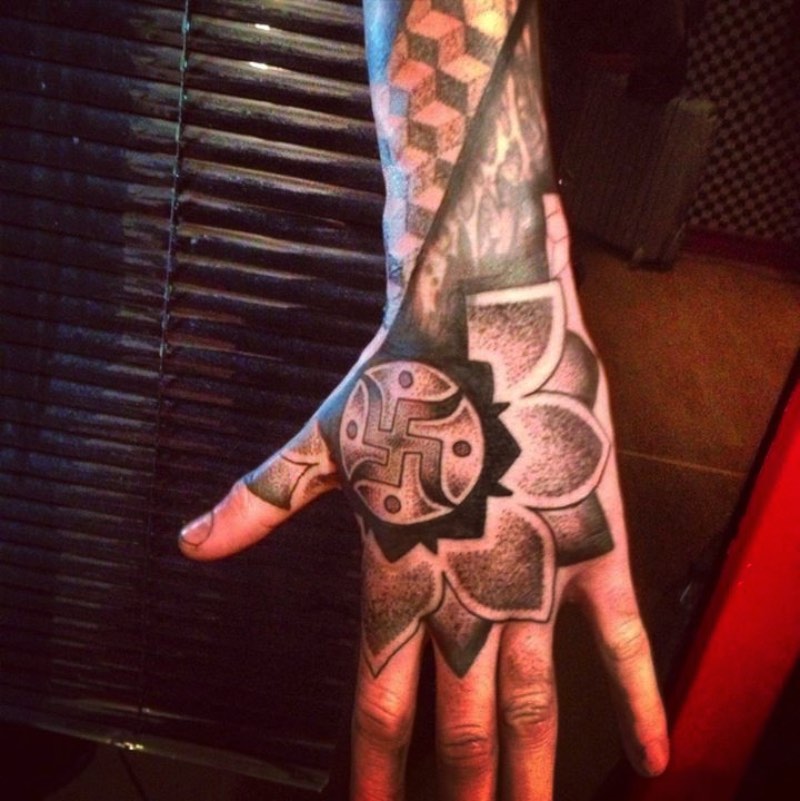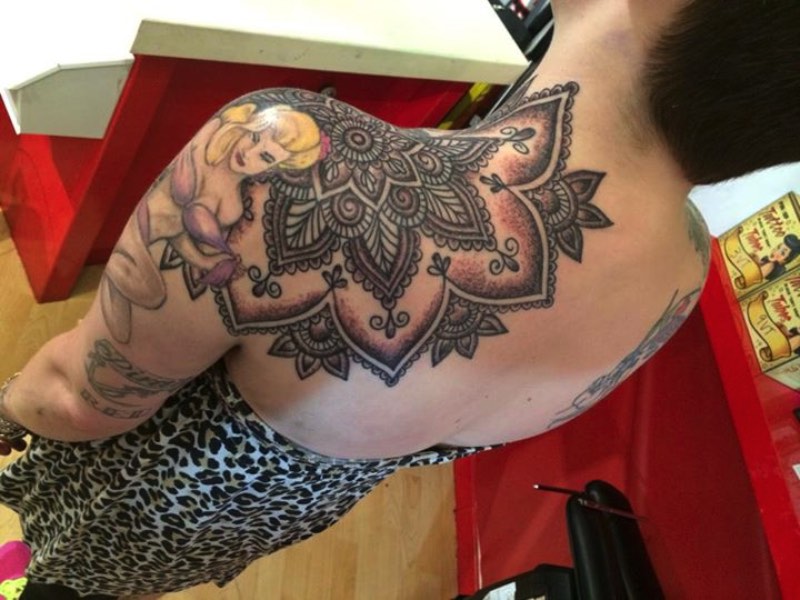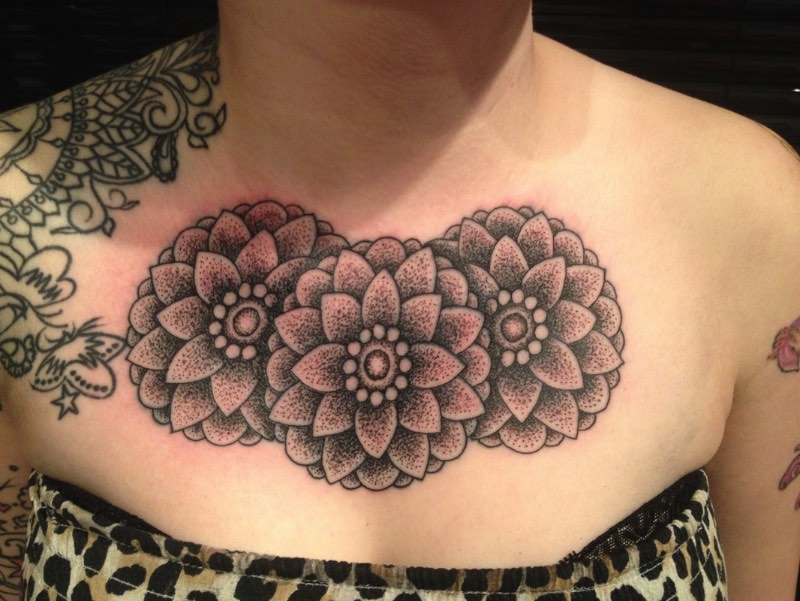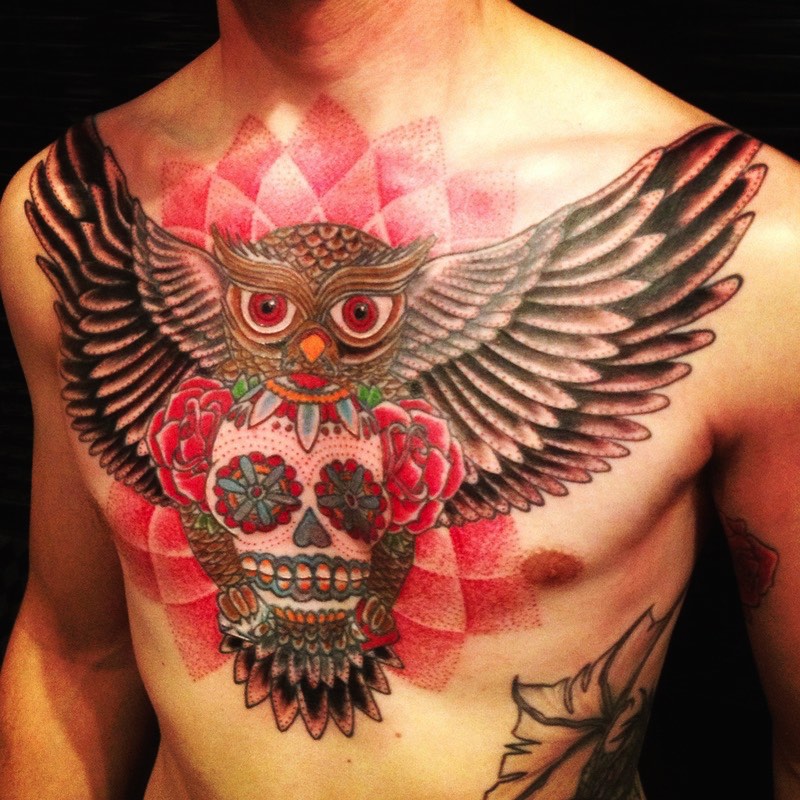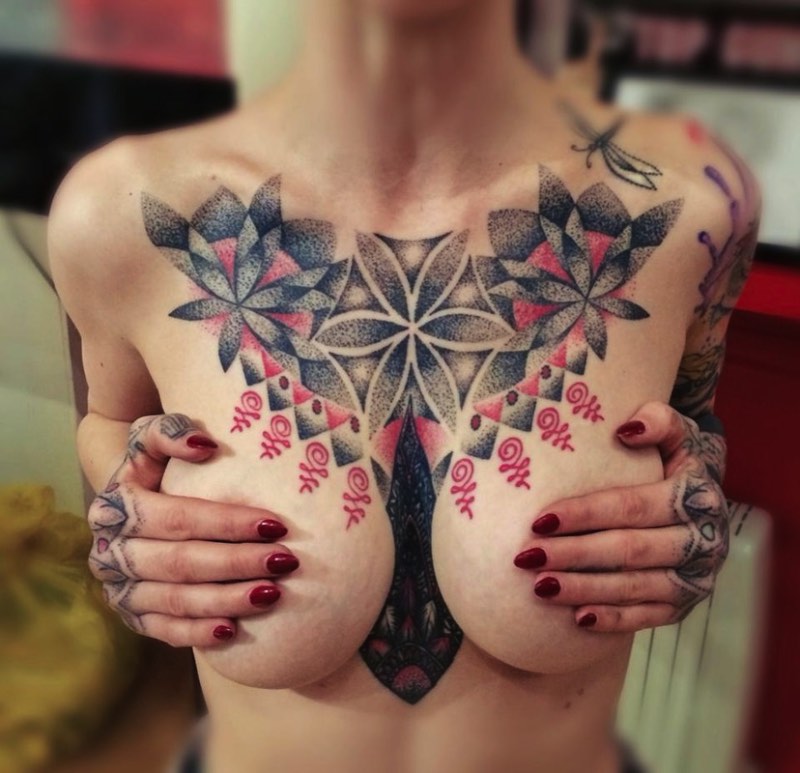 É, o que mais me chama atenção no trabalho de tatuagem de Glenn Cuzen é como ele consegue usar da geometria para criar formas diferentes que parecem não existir direito sobre o corpo humano. É, algo complicado de explicar mas que você deve ter visto nas imagens aqui.
---
Se você gostou do que viu aqui, você deveria seguir o blog no twitter, acompanhar nosso tumblr ou seguir a revista digital do Pristina.org no Flipboard. Além disso, ainda temos nossa newsletter quase semanal.

Tagged: blackwork, bod mod, dotwork, geometria, Glenn Cuzen, tatuagem, UK