Na parte oeste da ilha de Vágar, nas Ilhas Faroe, é onde você vai encontrar Gásadalur. Essa pequena vila parece ser um dos lugares mais bonitos que a fotógrafa brasileira Marcela Faé já visitou com seu blog de viagem. O local é famoso pela presença de uma cachoeira que parece vir de lugar algum e cai diretamente no oceano criando assim um visual de contos de fadas. Nem parece de verdade.
O que chamou minha atenção nas fotos que encontrei no Behance foi uma mistura de beleza natural e o contraste visual do forte azul do céu e do mar com o laranja da vegetação rasteira local. Além disso, gosto muito de paisagens rochosas como essas e, para mim, elas parecem tão alienígenas que preciso ver mais das mesmas para poder acreditar que elas são mesmo de verdade. E as Ilhas Faroe são reais apesar de tudo. Só não consigo entender direito o porquê de termos pessoas residindo por lá mas esse é o ponto para outras pessoas discutirem.
As fotos abaixo vão mostrar mais Gasadalur, esse local tão bonito perdido entre a Escócia, a Islândia e a Noruega.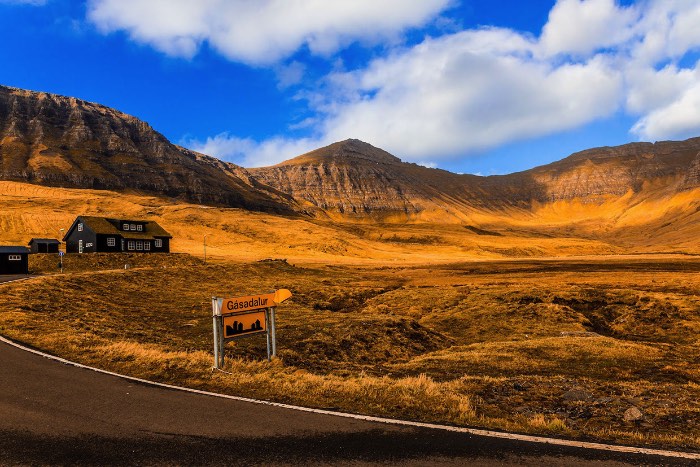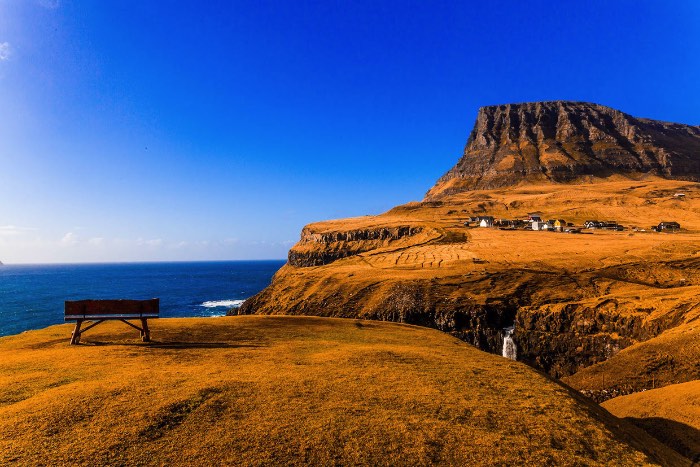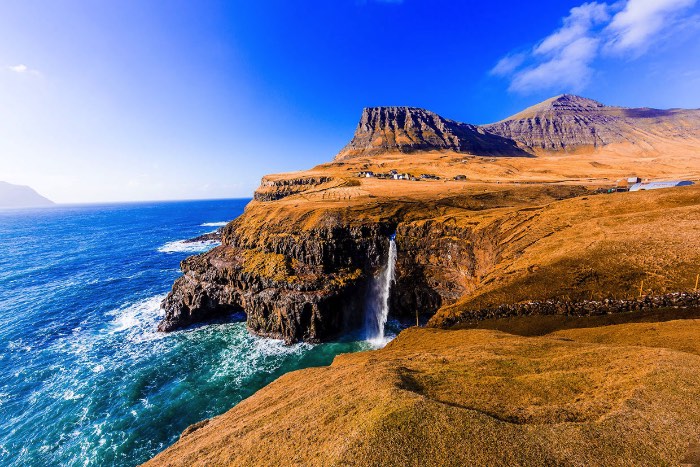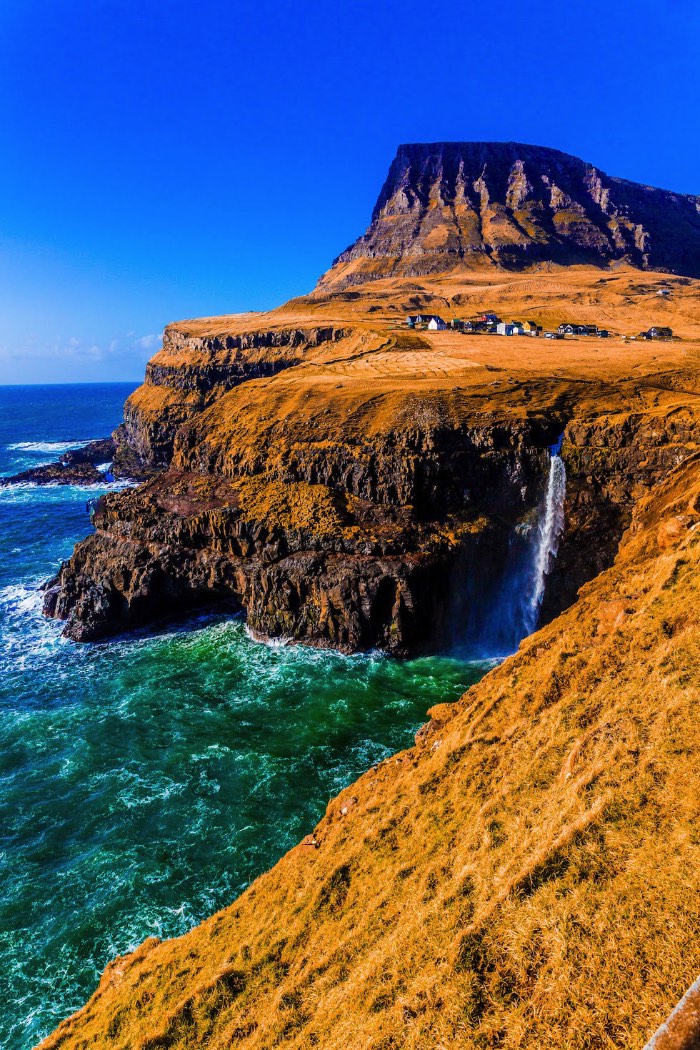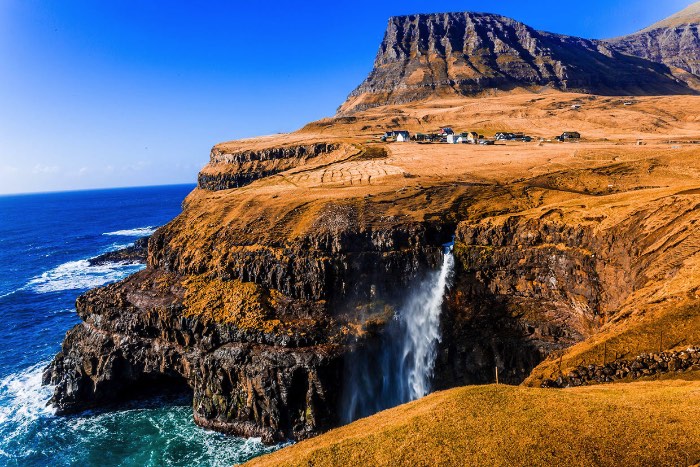 On the west side of an island called Vágar is where you are going to find Gásadalur, one of the most beautiful places we ever saw in our lives. This village in Faroe Islands is know for a waterfall that we decided to describe as nature wallpaper based on how amazing it looks like. The pictures below are going to be enough to convince you to take a plane and visit this amazing country located between Scotland, Iceland and Norway.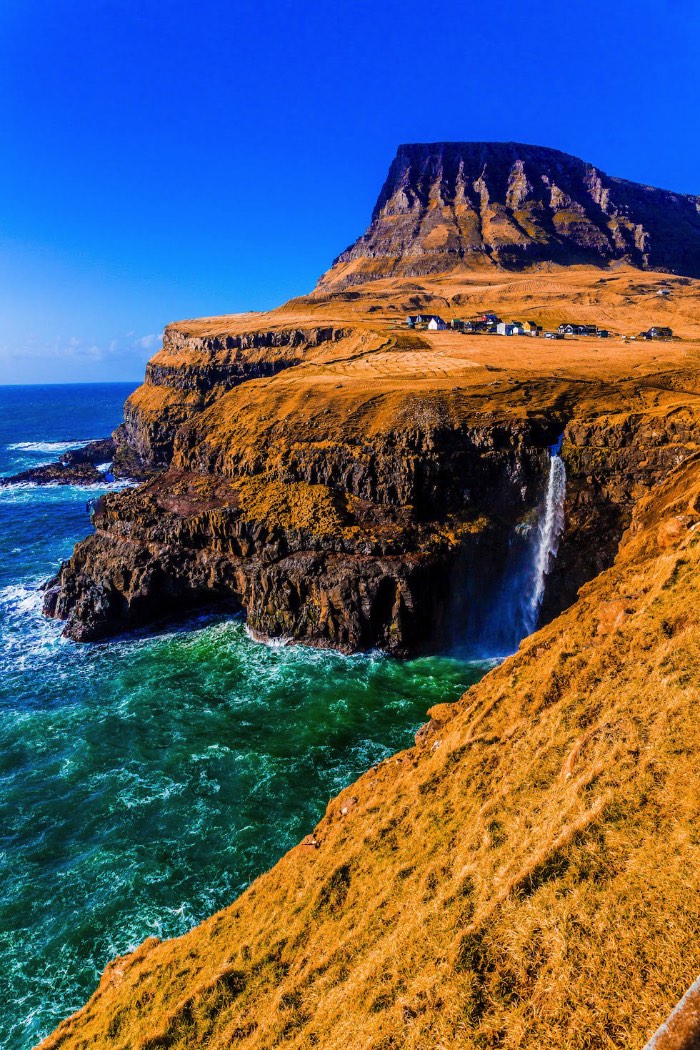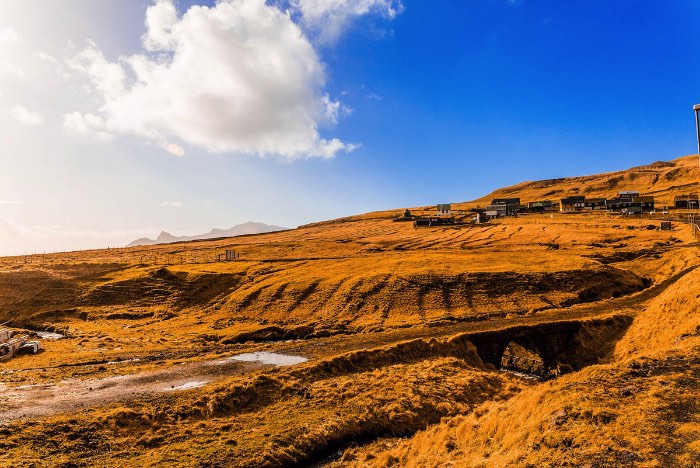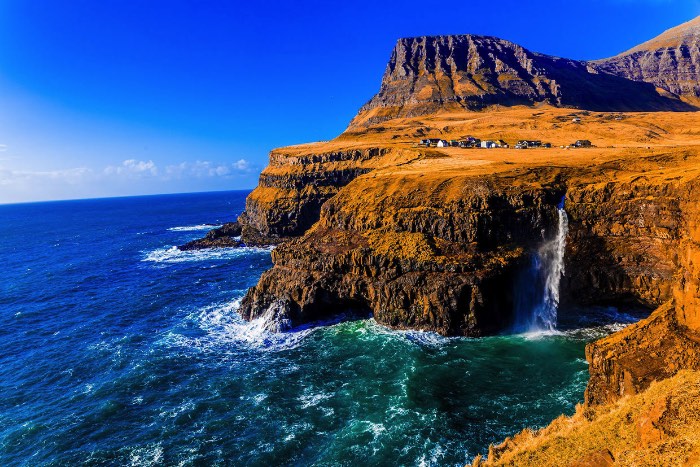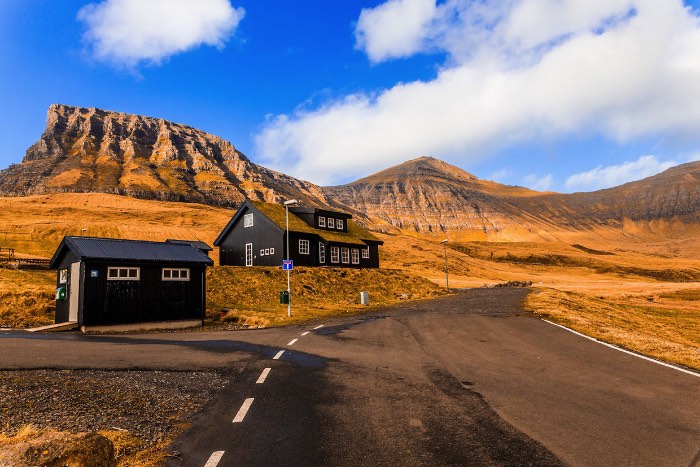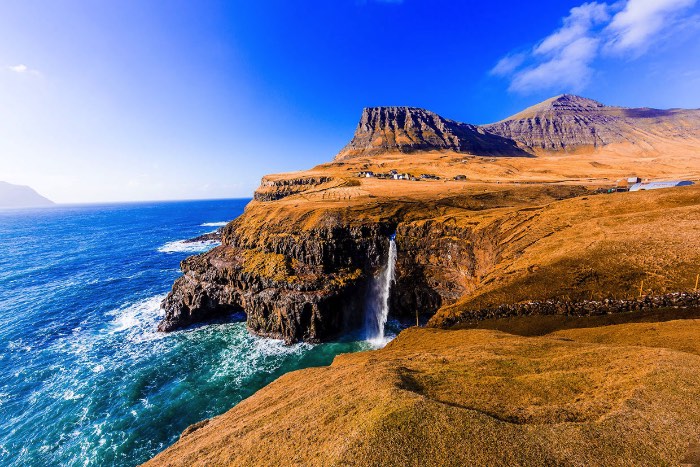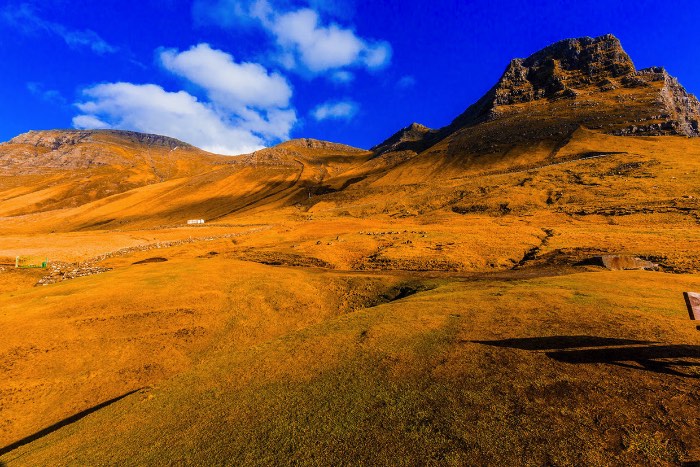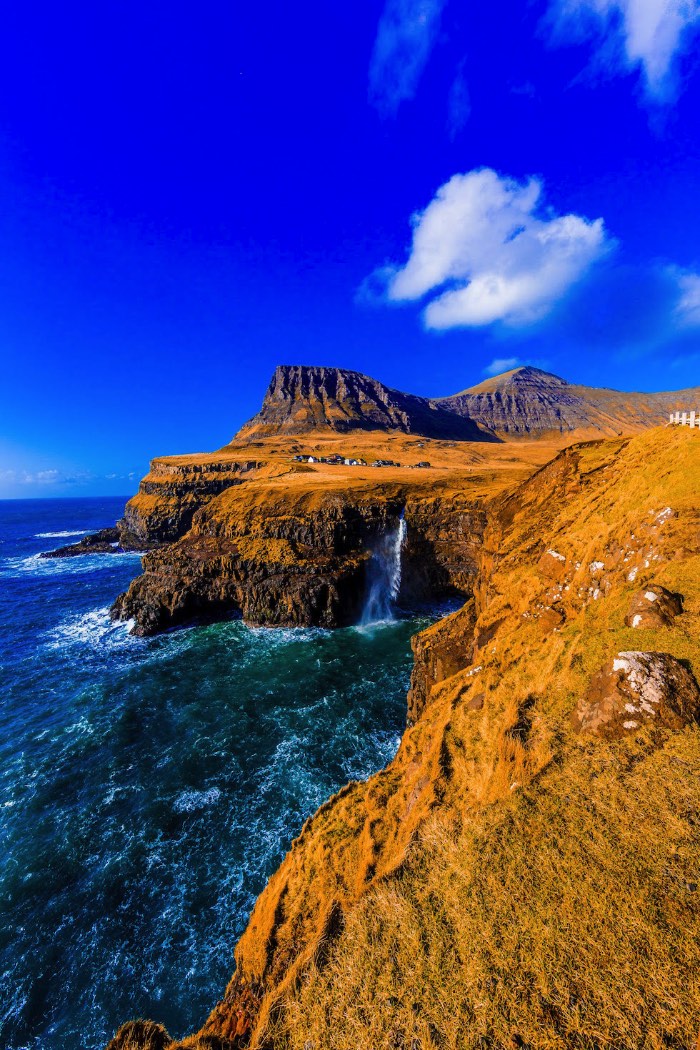 Você pode acompanhar mais da fotografia de viagem de Marcela Faé e seu blog no facebook, no instagram, pinterest, youtube, no twitter, no google plus e no Fotostrasse.

Tagged: behance, cores, Fotografia, Fotostrasse, marcela faé, paisagem, portfolio