Michel Roux é o chef fora da França com estrelas da Michelin há mais tempo. Ele é o responsável pelo La Maison 1888 em DaNang, no Vietnã e ele queria celebrar sua carreira com um produto um pouco diferente. Foi assim que surgiu o Marou Chocolate.

O design da embalagem ficou nas mãos do pessoal da Rice Creative e foi feita usando as técnicas de screen printing e uma cor que lembra muito o ouro. Veja mais imagens logo abaixo.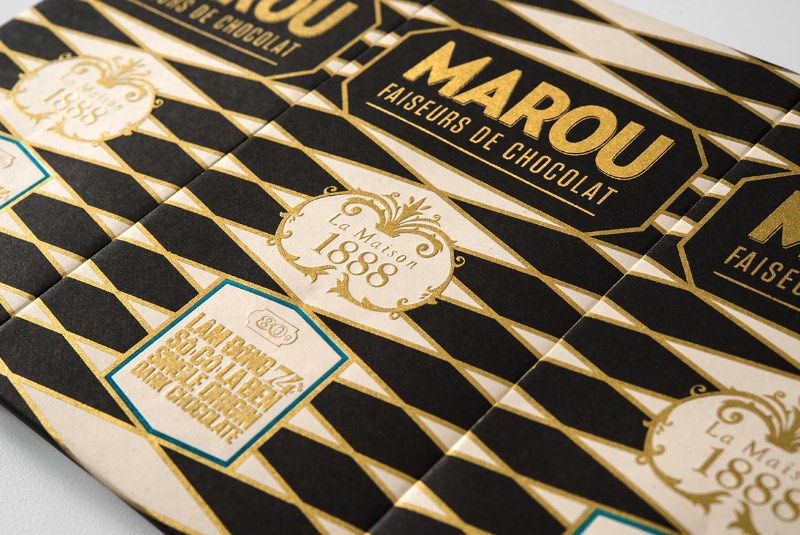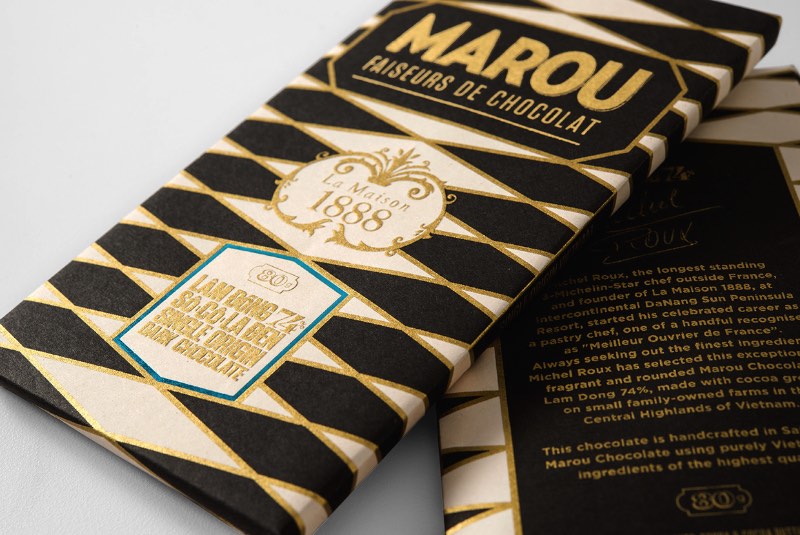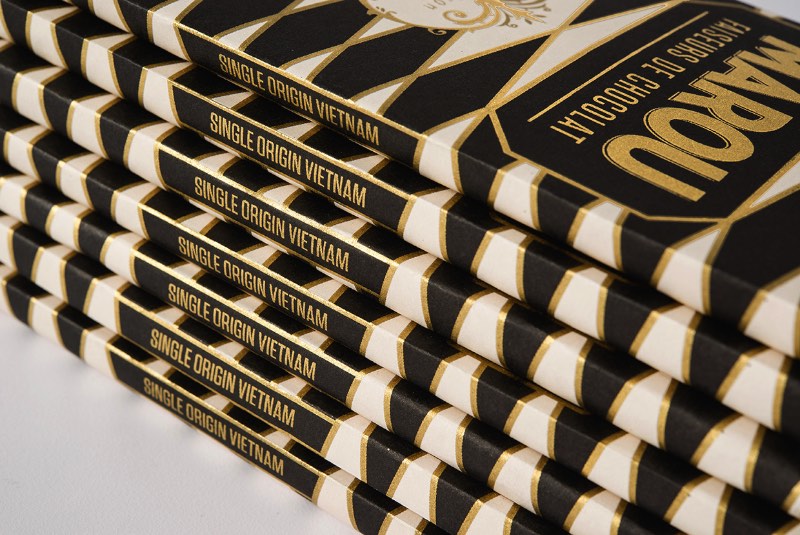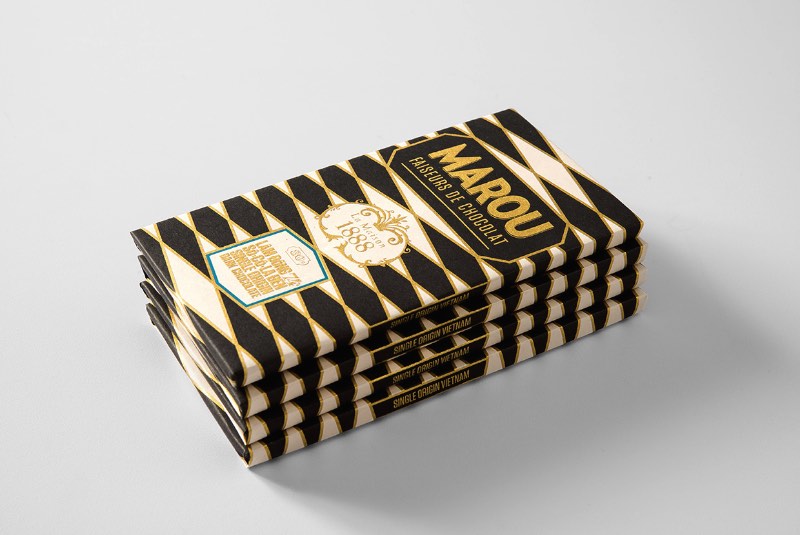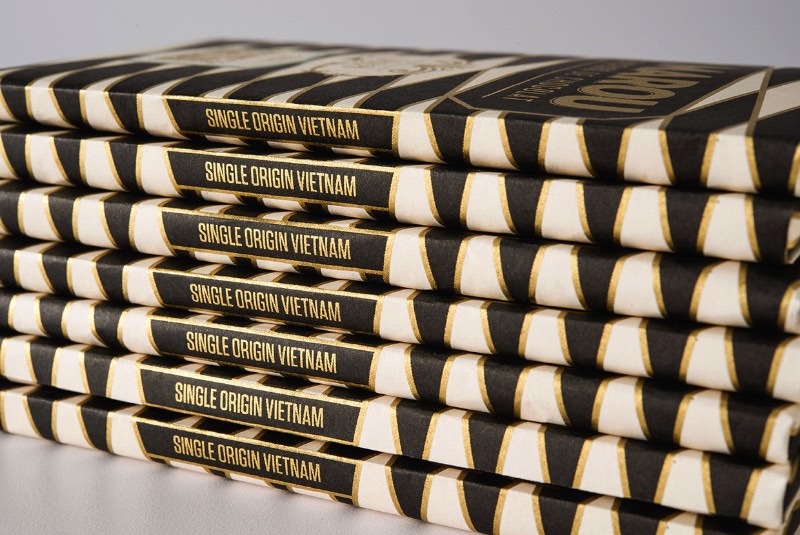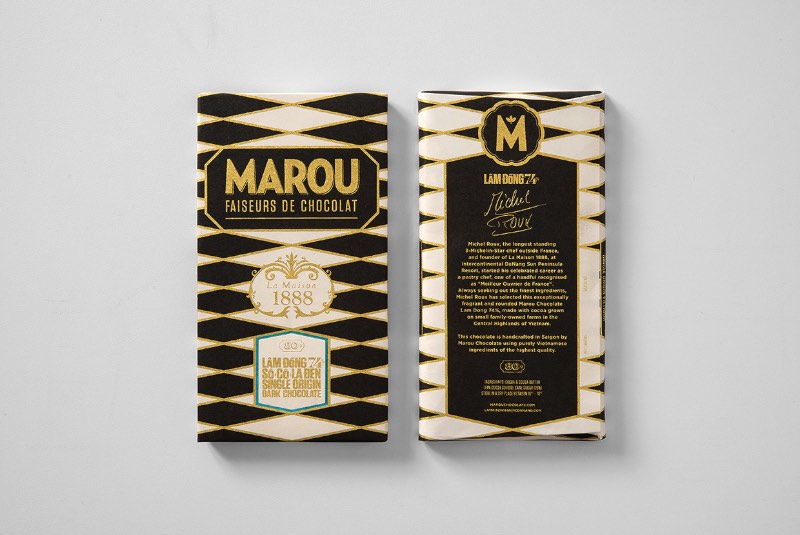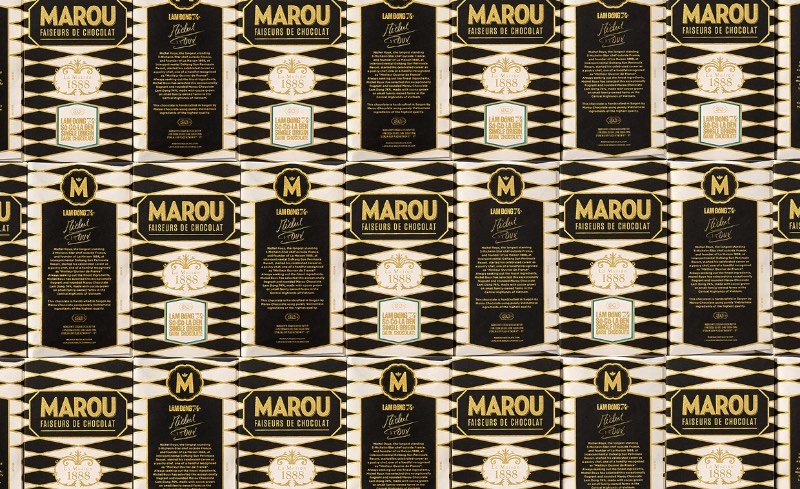 Michel Roux, the longest standing 3-Michelin-Star chef outside of France, founded La Maison 1888, at the gorgeous Intercontinental DaNang Sun Peninsula Resort, in DaNang, Vietnam. Roux started his celebrated career as a pastry chef, one of a handful recognized as "Meilleur Ouvrier de France". Always seeking the finest ingredients, Michel Roux selected an exceptionally fragrant and rounded Marou Chocolate, Lam Dong 74%, made with cocoa grown on small family-owned farms in the Central Highlands of Vietnam, to feature at La Maison 1888. Inspired by the simple and iconic black and white scheme of the resort, we crafted a striking checkered pattern especially for Mr. Roux. Screen printed in rich antique gold, the final touch is a tactile embossed application of Roux's signature, a statement of approval.
O Marou Chocolate para Michel Roux – behance.net/gallery/27420103/Marou-Chocolate-for-Michel-Roux + Rice Creative

Tagged: behance, chocolate, Embalagem, Marou Chocolate, Michel Roux, Rice Creative, vietnã