Dominic Wilcox transforma relógios em obras de arte fora do comum, utilizando dos ponteiros para criar esculturas que se movem. Se movem e se transformam em coisas diferentes quando eles se movem.
Não é todo dia que nos deparamos com algo que nos inspira. E não é todo dia que encontramos essa inspiração em algo como um relógio mas foi isso que aconteceu quando descobrimos o peculiar trabalho de esculturas de Dominic Wilcox. Essas esculturas em relógios são compostas de antigos relógios de pulso, misturados com outras peças. O trabalho artístico começa com a substituição da redoma de cristal e inserindo no seu lugar um pequeno domo onde a obra passará a existir. É ali que as esculturas passarão a viver e você vai ver isso melhor nas imagens logo abaixo.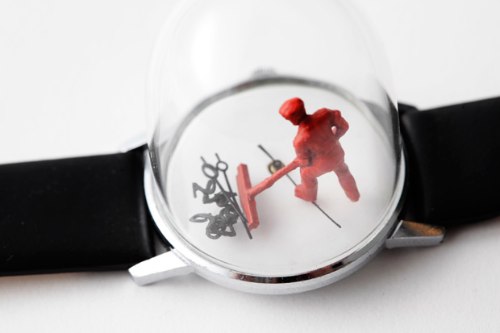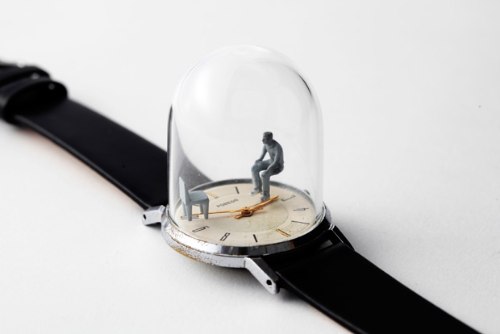 Dominic Wilcox has created a series of miniature time-based sculptures using a collection of vintage mechanical watches and customised model figures. By attaching tiny figures and hand made models onto the second and minute hands of each watch, Wilcox has made unique, animated scenes from everyday observations and imagined situations.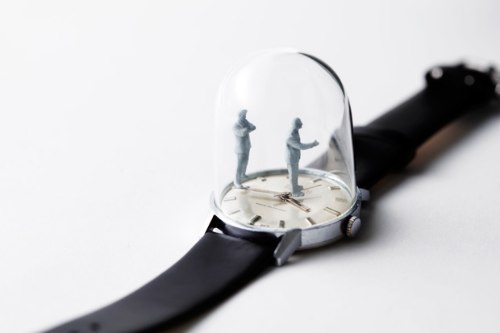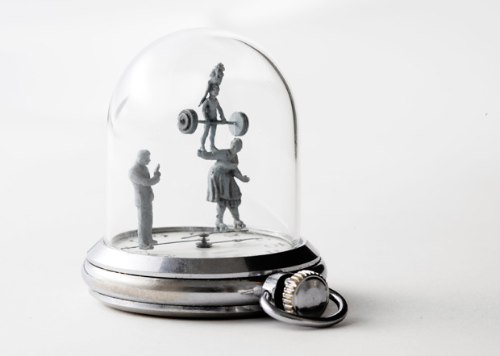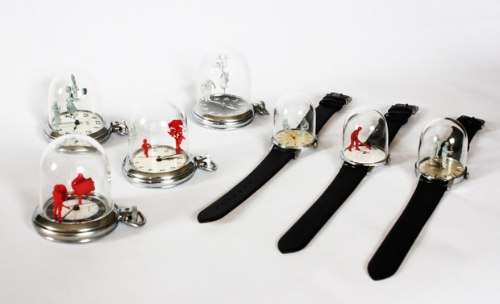 ---
Se você gostou do que viu aqui, você deveria seguir o blog no twitter, acompanhar nosso tumblr ou seguir a revista digital do Pristina.org no Flipboard. Além disso, ainda temos nossa newsletter quase semanal.

Tagged: Arte, bizarro, dominic wilcox, escultura, relogios